The world needs bees, and some revealing satellite images: Reading in the news - Tues 29 Nov
Release Date 29 November 2016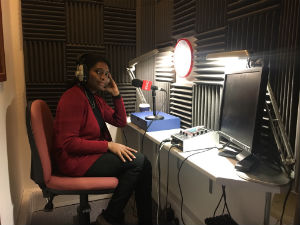 Here's Tuesday's summary of media coverage for the University of Reading.
Pollinators: World food supplies and jobs are at risk unless urgent action is taken to stop global declines of pollinators such as bees, warns a report UN report with contribution from Prof Simon Potts (Agri-Environment) as co-chair. The news is covered at The Telegraph, The Mirror, The Express, Yahoo, and further national and trade titles. BBC Radio Berkshire (10 mins 44 secs) also interviewed Dr Deepa Senapathi on the story.
Read our news story.
Satellite images: Phys.org reports that images from space made possible thanks to intricate infrared camera filters manufactured at the University of Reading, has marked the start of new analysis that could change the way cities are built. Read our news story.
Climate simulations: A study by scientists at Reading have discovered a new method for improving the accuracy of climate simulations, equivalent to a significant advance in supercomputer technology. The news is reported at Phys.org. Read our news story.
Antarctic sea ice: Reading research showing that Antarctic sea ice has hardly changed in 100 years is included in Phys.org's 'best of last week' feature.
Agricultural data: Prof Richard Tiffin (Agrimetrics) talks to The Pig Site about how new developments are staring to make more data available, understandable and useful to the agricultural sector. Also covered at The Sheep Site.
Nutrition myths: Prof Christine Williams (Animal, Dairy & Food Chain Sciences) spoke at a British Nutrition Foundation event about the role of the media in portraying myths about nutrition. Mentioned at Food Manufacture.