Biscuits, bonds and bribery: Reading in the news – Weds 30 Nov
Release Date 30 November 2016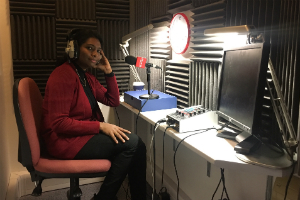 Here's Wednesday's summary of media coverage for the University of Reading.
Pollinators:
World food supplies and jobs are at risk unless urgent action is taken to stop global declines of pollinators such as bees, warns a report UN report with contribution from Prof Simon Potts (Agri-Environment) as co-chair. Further coverage at the Irish Examiner, Protom Alo and NDTV.
Dr Deepa Senapathi (Agri-Environment) discusses the study on talkSPORT and BBC Berkshire.
Read our news story.
Agriculture: The Financial Times mentions an agricultural trial tacking place with the University of Reading.
Recipes: An artefact held at the University of Reading is discussed on BBC Four's Nigel Slater's Great British Biscuit programme. Watch the whole episode.
Salmonella: Further coverage of Dr Kimon-Karatzas' (Food and Nutritional Sciences) comments on a study suggesting that bags of prepared salad sold in supermarkets can breed salmonella. His comments appear at Reuters.
Ice cream: Business Insider carries comments from Katie Barfoot (Nutritional Psychology Doctoral Researcher) on the alertness of people who eat ice cream for breakfast. Also covered at 12 News and Kurier (Austria – in German).
Bribery: A study at Henley Business School on corruption and bribery in business is discussed at Money Marketing.
Bonds: Prof Brian Scott-Quinn (ICMA Centre) is quoted at Bloomberg on 'internal crossing' in corporate bond markets.
Voting rights: Dr Ruvi Ziegler (Law) discusses voting rights on LBC.