Reading in the News - Tues 4 October
Release Date 04 October 2016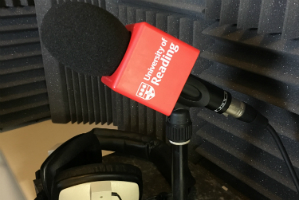 Here is the Tuesday 4 October round up of media coverage for the University of Reading.
VC talks Barbados: Our Vice Chancellor Sir David Bell was interviewed by BBC Radio Berkshire (2 hours 21 mins 48 secs) about the Barbados exhibition at Reading Museum in which the university is involved.
Lectures in prison: Prof Peter Stoneley appeared on BBC Radio Berkshire on Tuesday morning (10.11am) to explain the series of lectures on Oscar Wilde taking place in Reading Prison throughout October.
Deodorants cancer risk: Prof Philippa Darbre, Professor of Oncology at Reading, was quoted in a Mail on Sunday feature looking at whether deodorants cause cancer.
More Iron Age mound: After his appearance on the Today programme on BBC Radio 4 on Monday morning, Dr Jim Leary appeared on several local stations, including BBC Berkshire later in the day (2 hours 8 mins 50 secs). The story has also been published by BBC Online and The Telegraph, as well as local press both here and in Yorkshire, and archaeology publications.
Sheep lameness: The university's footrot cost calculator was plugged by Farming UK as part of a new resource aimed at reducing lameness in sheep.