NHS drive to reduce £300m medicine wastage backed by patients
Release Date 04 October 2016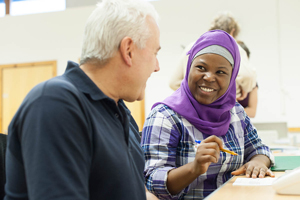 Patients have overwhelmingly backed an initiative to cut medicine wastage - which costs taxpayers £300m each year.
In a study of patients receiving Medicine Uses Reviews (MURs), 97% of respondents said that they were satisfied with the service received and nine out of ten said that they would recommend the service to others.
Dr Parastou Donyai, Associate Professor of Social and Cognitive Pharmacy at the University of Reading said:
"The NHS spent more than £90m this last year on MURs, and our research shows that the investment in pharmacy-led interventions like this is not only effective but also popular with patients.
"To our knowledge, this is the first quantitative, nationwide study of patient satisfaction with the MUR service conducted in the UK, and the experiences of patients is particularly important because satisfaction is a key factor in following healthcare advice."
The study found that while only 65% of respondents had wanted to have an MUR at the outset, nine out of ten people would use the service again and the same number would recommend it to others. Furthermore, eight of ten respondents said that they felt more confident about managing their condition as a result of an MUR.
Medicine Uses Reviews are a set of structured meetings between patients and pharmacists to review current medicine use. They are targeted to patients with multiple medicine regimes, and aim to help patients with following their regime and/or reducing medicine wastage.
Read the Medicine Uses Review: patient satisfaction survey for more details.