Unique prison lectures reveal Oscar Wilde's memories of children put behind bars
Release Date 04 October 2016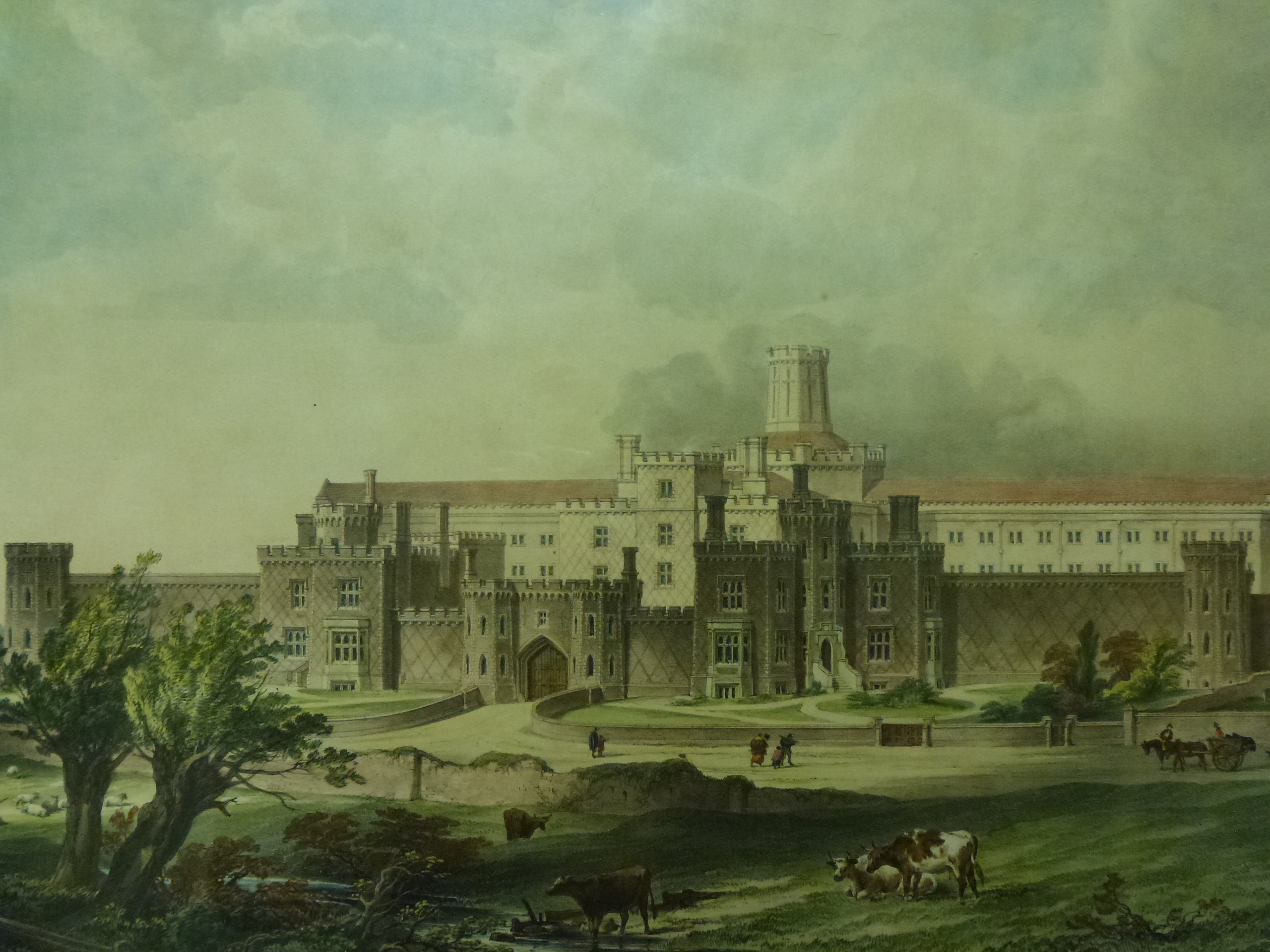 The cruel sight of children in prison as described by Oscar Wilde is the focus of one of a series of presentations to be held in HMP Reading.
The University of Reading has joined forces with Artangel to present Inside: Artists and Writers in Reading Prison throughout October.
Four lectures in the prison chapel will explore chapters in the prison's history, as well as the impact it had on the life and work of famous 19th century writer Wilde.
These will be the first ever public lectures on Wilde to be held in the prison in which he was locked up.
Wilde, an Irish playwright, novelist and poet, became one of London's most celebrated writers of the Victorian era, but was imprisoned and given two years with hard labour in 1895 for gross indecency with men.
Following his release from HMP Reading, he went on to write about his experiences in prison.
In Prison with Oscar Wilde (Thursday 6 October 7pm) will be presented by the University of Reading's Professor of English Peter Stoneley and will give a picture of the prison regime during Wilde's time.
The lecture contains an array of stories and rare images that give a powerful insight not only into Wilde, but into Reading history.
It will feature Wilde's memories of seeing children as young as 12 in the prison, serving brutal sentences for relatively trivial crimes such as stealing sweets. Prof Stoneley's research reveals that more than 22 children were locked up in Reading during the early 1890s.
Prof Stoneley said: "Oscar Wilde wrote with immense feeling about the sight of children in prison. He claimed that the 'cruelty that is practised by day and by night on children in English prisons is incredible'. He also argued that it was pointless.
"A child, he wrote, cannot understand a punishment inflicted by society. The child simply becomes subject to 'terror'.
"Wilde recounted events that he had witnessed - of a small boy who had cried for his parents; this was a child who had not even been convicted, but was being held on remand."
Prof Stoneley will use photographs and archival documents to give a full picture of Wilde's experiences, drawing out, in particular, Wilde's friendly awareness of and support for other prisoners, and the impact that imprisonment had on his subsequent career as a writer and public figure.
Other Reading Prison lectures:
Reading Gaol and the Architecture of George Gilbert Scott (Thursday 13 October 7pm): Acclaimed architectural writer and broadcaster Prof Gavin Stamp will discuss the Victorian architect who designed the distinctive HMP Reading.
Taking a Stand: Oscar Wilde, Art and Anarchism(Thursday October 20 7pm): Prof Anna Robins, Professor Emeritus in History of Art at Reading, will introduce her new research on Wilde's friendships with the radical artists and political movements of his time.
Blackmail, Sodomy and Sex Work: Oscar Wilde on Trial (Thursday 27 October 7pm): Prof Joe Bristow from the University of California will give a fresh and authoritative account of the background to Wilde's conviction for 'acts of gross indecency with another male person'.
Artangel is a charitable organisation that has been bringing art to unexpected places for more than 30 years.
Artists it has worked with have gone on to win the Turner Prize and Academy Awards.
The HMP Reading exhibition can be viewed during prison opening times, which are 11am-7pm Wednesdays and Thursdays, 11am-8pm Fridays and Saturdays, and 11am-5pm on Sundays.
Tickets are priced at £9 (£7 concessions) and include entry to the exhibition from 5pm on the day of the lecture. To book, visit the Reading Arts website.