Reading in the news - Thurs 6 Oct
Release Date 06 October 2016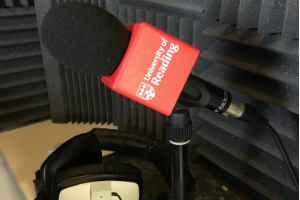 Here is the round up of media coverage for the University of Reading for Thursday 6 October.
Real X-Men: Prof Kevin Warwick, Professor of Cybernetics at Reading, was quoted in a feature on how X-Men could be a reality in the next century in The Asian Age.
UN's new sec-gen: Prof Rosa Freedman, Professor of Law, Conflict and Global Development at Reading, posted an article on The Conversation entitled 'How the UN ended up with Antonio Guterres as its new secretary-general'.
Thames Valley business booming: The Business Magazine carried a feature about the strong productivity in the Thames Valley region, with the University's construction of the Science Park set to boost this further.
Even more mound: The Skipsea Castle Iron Age mound has now been picked up by Mail Online, GetReading and others.
Breakfast clubs: Dr Helen Bilton, Associate Professor of Education, spoke on BBC Berkshire (1 hr 54 mins 35 secs) about breakfast clubs for children at schools.
Bee threat: Prof Simon Potts from Reading's School of Agriculture, was quoted in The Jewish Chronicle on a report he co-chaired on the shortage of bees and the impact on bee-keeping and honey production.
Climate change meeting: The Royal Meteorological Society's climate change meeting at University of Reading on Thursday evening was discussed on BBC Radio Berks (2 hrs 10 mins 10 secs) by Liz Bentley from the society.