Reading in the news - Fri 7 Oct
Release Date 07 October 2016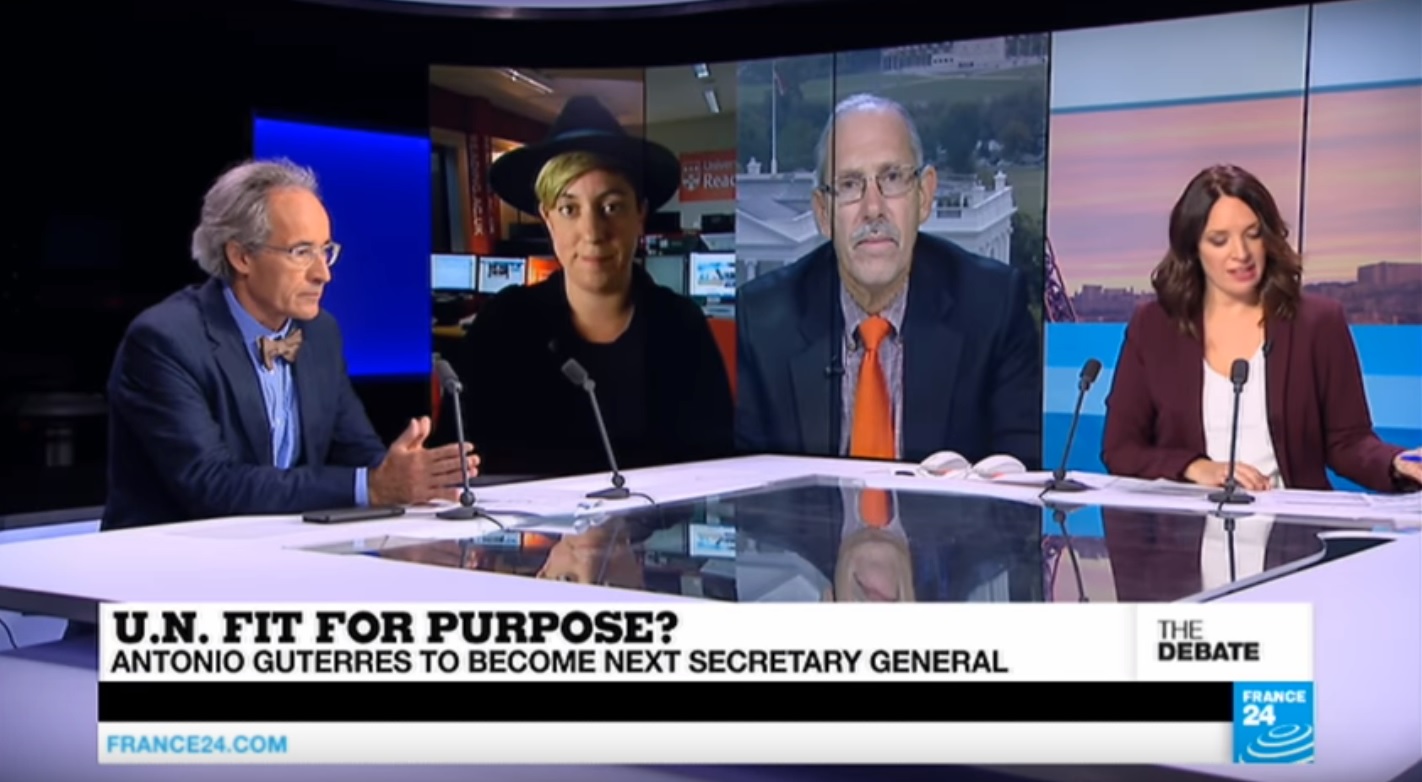 Here is the round up of media coverage for the University of Reading for Friday 7 October.
Rise of the far right: Dr Daphne Halikiopoulou was on a panel on Radio 4 show The Briefing Room: Europe's Illiberal Democracies, to discuss the rise of far right politics in Europe. (Dr Halikiopoulou first speaks at 8:18:18pm).
UN secretary-general: Dr Rosa Freedman was on a panel on France 24 TV news to debate several aspects of the appointment, such as whether Guterres was the best candidate and why a woman wasn't chosen. Part 1 here, and part 2 here.
Best business schools: Henley Business School in South Africa featured in Business Tech's round up of the best business schools and how much they cost.
Museum returns: Kate Arnold-Forster went on Radio Berkshire (one hr 48 mins) to give a sneak preview of what visitors can expect from the new, improved Museum of English Rural Life at the university, and from the festival being held to celebrate its reopening this month.
Hurricane danger: Dr Rob Thompson went on BBC Radio Berkshire (42 mins 10 secs) to give his insight into Hurricane Matthew as it approaches the east coast of the US.
Abbey reconstruction: The work of archaeology researchers at Reading in building a picture of what Glastonbury Abbey may have looked like in Saxon times was mentioned on BBC Radio Somerset, not once but twice.
Current Archaeology also ran an article on the abbey.
Other coverage
GetReading credited the university's book 100 Years of Reading Weather with saying the weather always gets wetter around this time of year in their forecast article.
Prof Andrew Glennerster was quoted in a Daily Mail article on how virtual reality could replace conference calls in the workplace.
Rosa Freedman's article on The Conversation was also referenced in this story by Daily Maverick.
Marina Della Giusta spoke on BBC South Today last week on issues surrounding the Brexit negotiations.
Prof Peter Stoneley went on BBC Berkshire to discuss his upcoming lecture on Oscar Wilde being held in Reading Prison as part of a new exhibition.