Reading in the news: Tues 11 Oct
Release Date 11 October 2016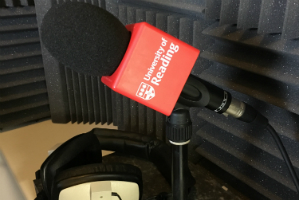 Please see below for a round up of media coverage for the University of Reading for Tuesday 11 October.
Ireland economic growth: Eamonn D'arcy, associate professor at Henley Business School, was in the BBC World News studio to speak about how the Ireland budget and how its economy is expected to be the fastest growing in Europe.
He also spoke on Radio 4's Today programme (1 hr 18 mins 36 secs) on the same subject.
Explaining Silbury Hill: Dr Jim Leary contributed to a feature on Avebury Stone age monuments for BBC History Magazine. Following his Iron Age mound discovery in Yorkshire, Dr Leary helped writer Spencer Mizen make sense of how and why Silbury Hill was created.
Medieval soldiers: Archaeology News Network has picked up Professor Adrian Bell's research on names of those who fought in the Battle of Agincourt / Hundred Years War.
Storm's bizarre behaviour: Dr Chris Holloway explained to the Mail Online how Hurricane Matthew could hit Florida twice in a week.
Arctic ice predictions were wrong: Dr Ed Hawkins has been quoted in features in The Telegraph and This is Money explaining why predictions the Arctic would be devoid of ice by September this year were incorrect.
Other coverage:
A team studying Graphic Communication and Typography at Reading were credited in GTN Xtra with giving the David Colgrave Foundation a new look.
Research done at the University of Reading was referred to in this feature in iNews about pollution affecting pollination done by bees.
The cycleBOOM project, involving researchers from Reading, was the focus of an online feature on Get Reading, highlighting the need for greater support for cyclists due to fears many have of taking to the roads. It also featured a video from one of the participants.