Reading in the news - Weds 12 Oct
Release Date 12 October 2016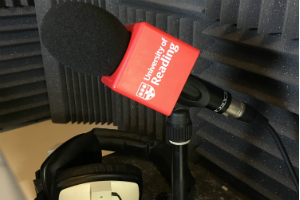 Here is the round up of media coverage for the University of Reading for Wednesday 12 October.
Monkey heart treatment: The Guardian reported that stem cell treatment from skin cells could be used to prevent heart attacks, thanks to research by Sam Boateng from Reading. The successful use of the treatment on monkeys in Japan was also reported in Business Insider.
Where does my meat come from?: A Reading study on whether consumers value country of origin labelling for meat products was the subject of a feature on FoodNavigator.com.
Nutrition study reaction: Prof Christine Williams, professor of human nutrition at Reading, was quoted in a piece on FoodManufacture.co.uk on the reaction to the latest government survey on dietary habits, which revealed children were consuming three times their daily recommended allowance of sugar.
Alzheimers breakthrough: Dr Mark Dallas, lecturer in cellular and molecular neuroscience, gave his thoughts on research that suggested gene therapy could be used to prevent Alzheimers in an article on HeraldScotland.com.
Other coverage:
BBC Radio Berkshire (1 hr 36 mins 36 secs) plugged the university's 90th anniversary research talk on Wednesday evening, discussing innovative approaches to learning modern foreign languages with Professor Suzanne Graham
A Reading study that suggested non-icebreaker ships could be sailing around the Arctic by the late 2000s due to melting ice caps was mentioned in an article on PortTechnology.org
Research by Reading and Harvard University was referred to in an article entitled '15 obsolete words we should still be using' on TrueViralNews.com