Reading in the news - Fri 14 Oct
Release Date 14 October 2016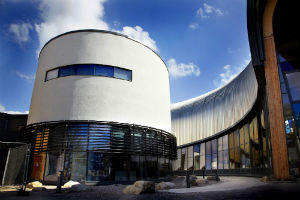 Here is Friday's round up of media coverage for the University of Reading.
Tesco vs Unilever: Dr Steve Musson did interviews with a variety of local radio stations, including BBC Scotland (1 hr 39 mins 6 secs), on the dispute between Tesco and Unilever.
Research park grant: Dr David Gillham was interviewed on BBC Radio Berkshire (2 hrs 14 mins 5 secs) about the £5m EU grant guaranteed by the government for the new Thames Valley Science Park.
VR banking: Plans by Lloyds Banking Group to use virtual reality to interview candidates for leadership programmes was the focus of a feature by ComputerWeekly.com, which mentioned academics at Reading.
Medieval combatants: Mail Online and Reading Chronicle have now run stories on the research by Professor Adrian Bell on the discovery of new names of soldiers who fought in the Hundred Years War.