Reading retains strong postgraduate satisfaction rating, with business courses among highlights
Release Date 17 October 2016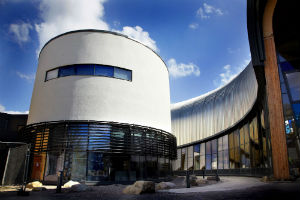 Business courses at Henley Business School continue to be one of the biggest lures for postgraduate students choosing the University of Reading.
Of all respondents in the 2016 Postgraduate Taught Experience Survey (PTES), 94.8% said they were satisfied overall with their post-experience course.
The biggest increase in the survey results, though, was in the e-learning category, with 82% saying they had found it effective in aiding their learning and development. This compares with 74% in 2015.
Reading's schools of Arts and Communication Design (ACD), Archaeology, Geography and Environmental Sciences (AGES) and Law were the other three to achieve satisfaction scores of above 90%.
Henley Business School offers a range of part-time, flexible and full-time business courses. In 2015, it achieved satisfaction ratings of 83-95% across all its masters programmes - again above the average for both the sector and the Russell Group.
Henley's pre-experience courses also achieved a strong rating of 87.1% in this year's survey.
Overall, the University of Reading retained its 87% satisfaction rating - above the sector average of 83%.
In fact, satisfaction ratings were above the sector average in all categories except Resources and Services.
Reading was also in the top quartile in eight out of the nine survey categories when compared to the Russell Group and the Pre-1992 group of universities.
'Positive message'
Clare Furneaux, Dean for Teaching and Learning, said: "It is really encouraging to see the University of Reading satisfying the expectations of so many of our postgraduate students.
"There are always areas for improvement, of course, and we will be looking at them across the university - but the overall message is a very positive one."
The national PTES, co-ordinated by Higher Education Academy (HEA), is designed to measure levels of satisfaction in PGT students for the teaching and learning experiences of their courses. A total of 108 institutions participated in the 2016 survey.
Reading recorded a response rate of 31.4% for 2016 - up 2.5% from the previous year and above the 31.3% average across all universities that took part. This was despite the survey window being shorter than in previous years.
The categories with the highest levels of satisfaction were information provided to help students choose a course (87%), and Teaching and Learning (85%).
Reading's PTES students are spread across the globe, and 30% of respondents were studying from a distance, in places such as the Henley Business School programme in South Africa.