Reading in the news - Mon 17 Oct
Release Date 17 October 2016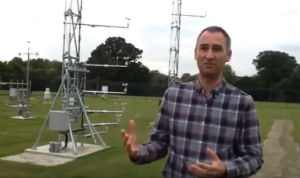 Please see below a busy round up of media coverage for the University of Reading for Monday.
Climate change deal: Professor Richard Allen commented on the HFCs deal at last week's Montreal Protocol meeting on BBC World News.
Fracking threatens wildlife: A study showing that areas of the UK earmarked for fracking are some of the richest in wildlife was covered in The Guardian, including an interview with Dr Tom Oliver.
Supermoon: Professor Chris Scott's video explaining the best time to see the Supermoon on Sunday night was used by ITV.com and Get Reading and mentioned on Heart Radio.
Conker tree threat: Professor Rob Jackson was on BBC Radio 5 Live (1 hr 28 mins 25 secs) and LBC on Sunday morning to explain why horse chestnut trees are being threatened by disease. Mail Online Sky News, This is Money and Yahoo also ran features quoting Prof Jackson, who was also a guest on BBC Essex and BBC Wales (1 hr 26 mins 45 secs) on Monday morning.
Clinical trials: BBC One South Today covered the University of Reading's new clinical trials unit in partnership with Royal Berkshire NHS Foundation Trust and the Berkshire Healthcare NHS Foundation Trust. Emily Moore also spoke on BBC Radio Berkshire (1 hr 10 mins 10 secs).
Other coverage: