Reading in the news - Fri 21 Oct
Release Date 21 October 2016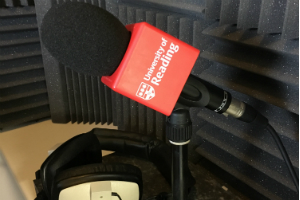 Here is the round up of news coverage of the University of Reading for Friday 21 October.
Ozone gas laws are a changin': Professor Keith Shine traded Bob Dylan song quotes on Inside Science on BBC Radio 4 (30 secs) as they discussed CFCs, after the ozone-harming harming gases were outlawed at the Montreal Protocol meeting last week.
Minister visit: The visit of Penny Mordaunt to Reading to see products there that help people with disabilities was covered by BBC Radio Berkshire (1 hr 20 mins 20 secs).
Iraq conflict: Dr Dina Rezk was interviewed on BBC Berkshire (1 hr 38 mins 14 secs) about the conflict in Iraq and how important Mosul is as a strategic location.
Clinton vs Trump: Dr Mark Shanahan discussed the final US presidential debate and Donald Trump's 'thin skin' on BBC Berkshire (2 hrs 6 mins 20 secs).
Diet drinks causing diabetes: Prof Christine Williams was quoted in a feature in The Telegraph suggesting higher calorie intake does not directly cause diabetes, and diet drinks could be as bad as full sugar ones. She was also quoted in a discussion on City Talk FM Liverpool. Other coverage was in the Daily Mail, Huffington Post and Express.
New cancer treatment: Pioneering proton beam treatments could be provided at the new Thames Valley Science Park, reports Get Reading.