Reading in the news - Tues 25 Oct
Release Date 25 October 2016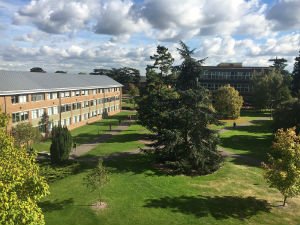 Please see below a round-up of media coverage of the University of Reading.
Flawed evolutionary research: A study by scientists at Reading that exposes a flaw in the way fossils records have been analysed for the past decade was picked up by MyScience.org.
The art of lying: Neuroscientist Prof Tom Johnstone was quoted in a feature on PBS.org exploring how people find lying easier the more they do it.
The MERL coverage: Other publications to have run articles on the reopening of The Museum of Rural English Life, on Reading's London Road campus, include The Telegraph, Country Life, BBC Radio 4 (8 secs) Farming Today programme, Farmers' Weekly, Reading Chronicle, BBC South TV (twice) and ITV Meridian.
Protect the bees: Research at Reading was used in a feature on The New Economy on why efforts should be made to stop bees dying out due to the crucial pollination role they play.
University part of future vision: The part the university will play in a successful future for the town was hailed in this Get Reading article.
Other coverage:
Efforts Reading has made to introduce award-winning sustainable initiatives in its laboratories were referred to on LabNews.co.uk
Analysis done by the university for a study into the alleged health benefits of mothers eating their placenta in pill form in this Express story