Reading in the news - Thurs 27 Oct
Release Date 27 October 2016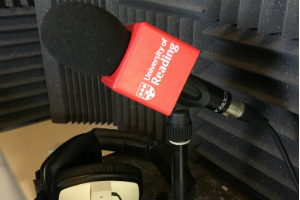 Here is Thursday's round up of media coverage for the University of Reading.
Banned advert: Health psychologist Dr Amelia Hollywood went on BBC Radio 5 (39 mins 35 secs) Live to discuss a Diet Chef TV advert that has been banned for suggesting slimmer people are happier.
Bribery the norm?: Research from Henley Business School suggests more than 85% of UK managers use bribery on a monthly basis when operating in culturally different environments. This was covered by Business Mag and The Telegraph.
9/11 legal action: A debate between Professor Rosa Freedman at Reading and Professor Fiona Londras at Birmingham on whether families should be able to sue Saudi Arabia following 9/11 was published in AboveThe Law.com.
Evolution revelation: Research at Reading that shows evolution of life on Earth may have been more dynamic than first thought was featured on UPI.com and HuntNews in India.