Reading in the news - Fri 28 Oct
Release Date 28 October 2016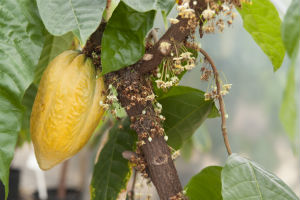 Here is Friday's round up of media coverage for the University of Reading.
Business bribery: Andrew Kakabadse from Henley Business School was quoted in a piece by Forbes looking at research that revealed many managers are using bribes when trading overseas. Story also covered by CCH Daily.
Protein shakes are good for you: Prof Julie Lovegrove explained on BBC Berkshire (2 hrs 8 mins 27 secs) how whey protein drinks more associated with bodybuilders have been found to reduce the risk of heart disease and stroke.
Reading: Home of chocolate: Prof Paul Hadley discussed the role the International Cocoa Quarantine Centre in Reading plays in chocolate production and distribution on BBC Berkshire (2 hrs 9 mins 10 secs).
Other coverage:
A decade of research on the evolution of life on Earth got its maths wrong, reports International Business Times, thanks to a study at the University of Reading. TrueViralNews.com also ran this story
The Morning Star's Peter Frost was won over by the Museum of English Rural Life, after visiting to see the results of the £3.3m refurb. ITV has also reported on the reopening.