Reading in the news - Mon 31 October
Release Date 31 October 2016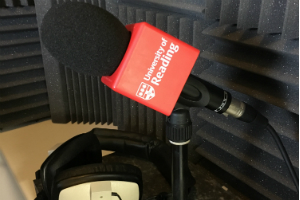 Here's Monday's summary of media coverage for the University of Reading.
Migrants' rights: Dr Ruvi Ziegler (Law) is quoted in The Independent in an article on EU migrants' rights after Brexit.
Evolution:
A study by Dr Manabu Sakamoto and Dr Chris Venditti (Ecology & Evolutionary Biology) which questions years of evolutionary research due to flawed analysis is mentioned discussed by the Archaeology News Network. Read our news story.
True Viral News mentions an evolutionary study by Dr Louise Johnson (Ecology & Evolutionary Biology) in a piece asking 'does stress speed up evolution?'
Protein supplements: Medical Xpress and Medicine Health Network cover research from Reading that suggests protein supplements could cut the risk of heart disease and strokes. Read our news story.
Stonehenge: The Telegraph says that a new paper will be published by the University of Reading on the source of the stones at Stonehenge.
Bribery: Prof Andrew Kakabadse (Henley Business School) discusses why bribery has become commonplace in emerging markets. Covered at CCH Daily.
Royal mystery: Prof Kate Williams (History) discusses a mystery surrounding George I in The News Daily.
Fracking: Prof Chris Hilson (Law) discusses a recent appeal against fracking in Lancashire at LexisNexis (subscription required).
Lawns: Research on grass at Reading is mentioned in The Guardian in a piece on alternatives to high-maintenance lawns.