Reading in the news - Fri 2 September
Release Date 02 September 2016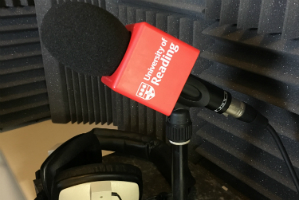 Here's the latest summary of media coverage for the University of Reading.
Zika virus: Comments on the Zika virus from former Reading virologist Dr Ben Neuman appear in the Daily Mail, CTV News and at MSN.
Climate change visualisations: The latest visualisation from Dr Ed Hawkins (Meteorology) showing increasing global temperatures is covered at Natural Resources Defense Council, Daily Kos, Gizmodo and further titles.
Food and climate change: Prof Simon Potts (Agri-Environment) explains that climate change could lead to some foods becoming extinct in The Telegraph.
Antibiotic resistance: Further coverage of new miniaturised technology developed by Dr Al Edwards (Pharmaceutics) that can detect anti-microbial resistance overnight. The news is covered at Scientist Live. Read our news story.
Data: A paper co-authored by Dr James Reade (Economics) on opinion polls and betting markets is mentioned at The Conversation.
Rocket explosion: Prof Chris Scott (Meteorology) discusses the explosion of a NASA space rocket on BBC Berkshire.
Other topics: