Reading in the news - Mon 5 September
Release Date 05 September 2016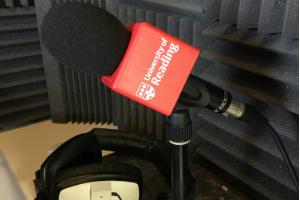 Here's the latest summary of media coverage for the University of Reading.
Reading International art project: Reading West MP Alok Sharma congratulates the University for its role in delivering a new art project at Reading Prison in The Reading Chronicle. The project is also mentioned
Samuel Beckett archives: Guy Baxter (University Museums and Special Collections Services) discusses Reading's rich archive of Samuel Beckett material on BBC Radio 4.
Banning burkinis: Prof Rosa Freedman (School of Law) debates the banning of 'burkinis' in some French towns with a counterpart from another university. The exchange is covered at Above the Law.
Immigration: Dr Mark Shanahan (Politics & International Relations) speaks to BBC Berkshire about Prime Minister Theresa May's comments on the UK's future immigration policy.
Other topics:
Crop research

: Reading will showcase its research in addressing the challenges of biodiversity, ageing, obesity and cardiovascular disease an industry event in November, reports Food Science & Technology.

Weather

: 'One hundred years of Reading weather', a book by Dr Roger Brugge (Meteorology) and Stephen Burt (School of Mathematics & Physical Sciences) is mentioned at Getreading in an article on September weather.

Sugar tax

: Reading research on sugar consumption is mentioned in an opinion article on taxing sugary products at Fin24.