Reading in the news - Weds 7 September
Release Date 07 September 2016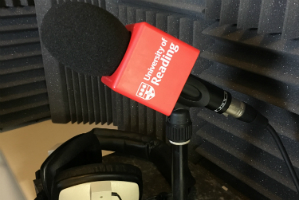 Here's Tuesday's summary of media coverage for the University of Reading.
Arctic shipping routes: BBC News online reports a new study by Dr Nathanael Melia and Dr Ed Hawkins (Meteorology) suggesting that shipping routes across the Arctic are going to open up significantly this century even with a best-case reduction in CO2 emissions. Read our news story.
Arctic sea ice: Dr David Schroeder (Meteorology) is a guest on The Guardian's Science Weekly podcast discussing the current state of Arctic sea ice.
Climate change visualisations: The latest visualisation from Dr Ed Hawkins (showing increasing global temperatures is covered in the Daily Mail.
Fridge food: Visiting Professor Paul Berryman explains why some foods should not be refrigerated in the Daily Mail.
School anxiety: Dr Monika Parkinson (Psychology) discusses the anxiety felt by parents when their children go to school on BBC Berkshire.
Plants: A repeat of Dr Alastair Culham (Ecology & Evolutionary Biology) explaining how many drugs are derived from plants on Channel 4's Food Unwrapped.
Pig research: Reading is mentioned as a collaborator on a comprehensive study of the pig industry in the Plymouth Herald.