Reading in the news - Thurs 8 September
Release Date 08 September 2016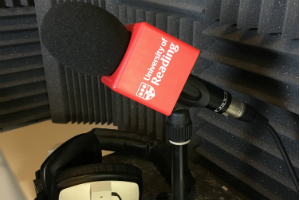 Here's Thursday's summary of media coverage for the University of Reading.
QS World University Rankings: Getreading reports that Reading has achieved its second-highest ever ranking in the QS World University Rankings. Read our news story.
Arctic shipping routes: IFL Science reports a new study by Dr Nathanael Melia and Dr Ed Hawkins (Meteorology) suggesting that shipping routes across the Arctic are going to open up significantly this century even with a best-case reduction in CO2 emissions. Covered by further regional titles. Read our news story.
Climate change visualisations: The latest visualisation from Dr Ed Hawkins (showing increasing global temperatures is covered at Singapore News, Dotemirates and further titles.
Antibiotic resistance: New miniaturised technology developed by Dr Al Edwards (Pharmaceutics) can detect anti-microbial resistance overnight. The news is covered at NASA Tech Briefs. Read our news story.

Other topics:
EAAP 2016 conference

: A presentation given by Prof Ian Givens (Animal Dairy & Food Chain Sciences) at the EAAP 2016 conference is mentioned in the Irish Independent.

Henley Business School

: The available facilities at Henley Business School and the ICMA Centre are mentioned at City AM.

Sugar intake

: Reading research on sugar consumption is mentioned in the Toronto Telegraph.