Reading in the news - Fri 9 September
Release Date 09 September 2016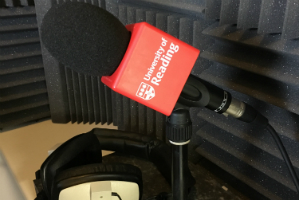 Here's Friday's summary of media coverage for the University of Reading.
UN peacekeeping: Prof Rosa Freedman (Global Development) is a guest on Al-Jazeera's Inside Story panel discussing challenges presented by UN peacekeepers. Also covered at Yahoo and The Global Herald.
Agriculture: Prof Alan Swinbank (Agriculture) presented to the European Parliament's Committee on Agriculture and Rural Development. The presentation can be watched at European Parliament News (from 1 hour and 5 minutes, then responding to questions from 2 hours 9 minutes). Story covered at Irish Farmers Journal.
Research Excellence Framework: Stephen Banks (School of Law) writes for the Times Higher Education on concerns around the government's Research Excellence Framework.
Brexit: Prof Adrian Bell (ICMA Centre) discusses the implications of Brexit on the financial sector in InterContinental Finance & Law (pages 12-13).
Arctic shipping routes: Port Technology International reports a new study by Dr Nathanael Melia and Dr Ed Hawkins (Meteorology) suggesting that shipping routes across the Arctic are going to open up significantly this century even with a best-case reduction in CO2 emissions. Also discussed on Newsbeat podcast and at Getreading and Alaska Dispatch News. Read our news story.
Parabens: Research from Reading on concentrations of parabens in breast tumours is mentioned at The Green Parent.
Energy efficiency: A Reading study on energy efficiency is mentioned at Modern Building Services.