Reading in the news - Mon 12 September
Release Date 12 September 2016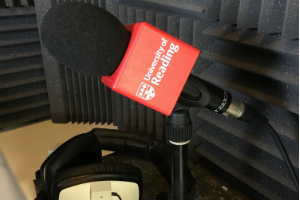 Here's Monday's summary of media coverage for the University of Reading.
Reading Festival: NME Magazine publishes a 16-page supplement created by 12 Reading and Henley Business School students, reviewing Reading Festival 2016. Read the digital edition of the supplement and the online content produced by the students live from the festival.
Psychology: Prof Slawomir Nasuto and Dr Ian Daly (Bio-engineering) work with music artists Tinie Tempah to discover what happens to the brain when it hears music. The Guardian covers the story.
Turbulence: Dr Paul Williams (Meteorology) analyses the increase in reported 'severe turbulence' on flights. Paul is also interviewed by BBC Radio 4 (syndicated regionally).
Diamond in the sky: Stephen Burt (Meteorology) discusses the 'diamond in the sky' seen over Reading in The Times.
Ash trees: Prof Michael Shaw (Crop Production) comments on a story in the Daily Mail saying that pests imported in wood used for burning in household stoves, could damage Britain's ash tree population. Also covered at Capital Bay.
Five-a-day: Dr Gunter Kuhnle (Food & Nutritional Sciences) comments on a study showing the number of people eating their recommended five-a-day fruit and vegetable intake has fallen. His comments appear in The Telegraph.
Other topics: