Hot September weather: Expert commentary from the University of Reading



Release Date 13 September 2016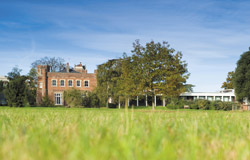 Dr Rob Thompson, meteorologist at the University of Reading, said:
"After a wet weekend for some, Tuesday's warm weather will be a welcome reminder that it's still only early September.
"While summer is technically already behind us, and the nights are already drawing in fast, warm weather at this time of the year is not unusual.
"Given the background of global warming caused by made-made climate change, with 2016 set to beat 2015 as the warmest year on record, it's no surprise that we are seeing some unusually warm days.
"Make the most of the fine weather, though. As well as more chance of Atlantic weather fronts, September can still bring heavy summer storms and sudden downpours, which can cause problem flooding. This kind of rain is difficult to predict, which is why scientists are now working on efforts to better understand their cause and improve early warning systems."