Reading in the news - Tues 13 September
Release Date 13 September 2016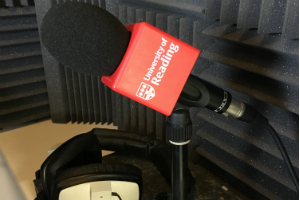 Here's Tuesday's summary of media coverage for the University of Reading.
Reading Festival: InPublishing reports on the partnership between Reading and NME, following NME Magazine publishing a 16-page supplement created by 12 Reading and Henley Business School students, reviewing Reading Festival 2016. Read the digital edition of the supplement and the online content produced by the students live from the festival.
Overseas students: Dr David Carter (Teaching and Learning Dean) speaks to BBC Berkshire about how the University is increasing its global reach in China.
Doctors: BBC South Today discusses Reading research suggesting that GP surgeries don't feel equipped enough to deal with mental health cases.
Turbulence: Dr Paul Williams (Meteorology) analyses the increase in reported 'severe turbulence' on flights. Covered in The Telegraph and trade titles. Paul also spoke to BBC Foyle and BBC Ulster.

Other topics:
Cycling

: Professor Gavin Parker (Real Estate and Planning) talks to BBC Cornwall about designing towns and cities to include cycling provisions.

Somaliland

: Emeritus Professor of Politics and International Relations Peter Robert Woodward discusses the future of Somaliland at How We Made It in Africa.

Pollinators

: Brighton Source cites a Reading study on pollination in a story on a project to save bees.