Hot weather: UK basks in sun as globe continues to get hotter
Release Date 13 September 2016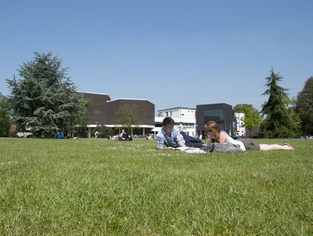 Dr Ed Hawkins, climate scientist from the National Centre for Atmospheric Science at the University of Reading, comments on news that
August 2016 was the hottest on record
Arctic sea ice is at its second lowest level ever
The UK has been basking in late summer sunshine, with record highs in some areas.
Dr Ed Hawkins said:
"The latest monthly global temperature record to tumble is no surprise to climate science. It makes it even more likely that 2016 will beat 2015 as the hottest year ever measured.
"The hot weather we have been enjoying in the UK on Tuesday is not unprecedented for September. But if millions of people have an uncomfortably hot and sticky night tonight, they should bear in mind that potentially lethal heatwaves are going to become more common as a result of man-made greenhouse gas emissions.
"Of course, climate change has more effects than just more sunny days. Much more serious are sea level rise, melting glaciers, and an increase in extreme weather events causing damaging droughts and floods, for example.
"This week has also seen the second lowest level of Arctic sea ice ever recorded. We are only just beginning to learn what impact this will have on climate and weather patterns, particularly those that are dominant for Britain."