Reading in the news - Weds 14 September
Release Date 14 September 2016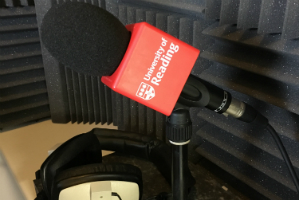 Here's Wednesday's summary of media coverage for the University of Reading.
Global warming: Dr Ed Hawkins (Meteorology) speaks to BBC Radio 5 Live about the increase in global temperature in August compared to last year.
Weather: Dr Roger Brugge (Meteorology) tells The Reading Chronicle, Getreading and the Maidenhead Advertiser that Tuesday's weather was one of the hottest days ever recorded in September. Also covered in the Slough Express.
Turbulence: Dr Paul Williams (Meteorology) analyses the increase in reported 'severe turbulence' on flights. Covered at Audioboom and Daily Sun.
Doctors: Getreading discusses Reading research suggesting that GP surgeries don't feel equipped enough to deal with mental health cases.
Somaliland: A response letter to Emeritus Professor Peter Robert Woodward's article on Somaliland in The Conversation is published at Somaliland Press.
Vaccinations: Elizabeth Johnson (University of Reading Medical Practice) discusses why it is important to be vaccinated against the whooping cough on BBC Berkshire.