Reading in the news - Thurs 15 September
Release Date 15 September 2016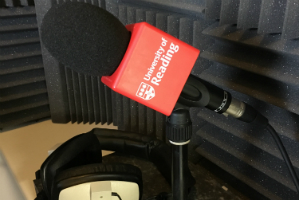 Here's Thursday's summary of media coverage for the University of Reading.
Psychology event:
Nintendo Life reported news of Professor Ryuta Kawashima speaking at a University event called 'Secrets of healthy ageing'.
Prof Laurie Butler (Psychology) discussed the event on BBC Berkshire.
The event was live-streamed and can be watched on Facebook live.
Climate: Dr Ed Hawkins (Meteorology) discusses record breaking climate temperatures on BBC Berkshire.
Forensic science: Dr Stuart Black (SAGES) discusses forensic science on BBC Four's 'Catching History's Criminals: The Forensics Story'.
Doctors: Heart Berkshire broadcasts Reading research in suggesting that GP surgeries don't feel equipped enough to deal with mental health cases.
Space: Prof Chris Scott (Meteorology) speaks to BBC Berkshire about new images from space.
Freshers' Week: Getreading produces a guide to club nights and events for new students coming to Reading.