Reading in the news - Thurs 22 September
Release Date 22 September 2016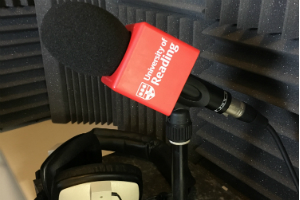 Here's Thursday's summary of media coverage for the University of Reading.
THE World University Rankings: The University of Reading has consolidated its top 200 worldwide position in the latest Times Higher Education World University Ranking 2016-17. Published at THE and covered by the Daily Mirror. Read our news story.
Climate policy: More than 300 leading scientists write an open letter warning against Donald Trump's attack on climate change policies, reports Reuters. Among the few UK signatories are Stephen Hawking and Reading's Prof Sir Brian Hoskins (Meteorology).
Record intake: ITV reports news of a record intake of undergraduates at Reading. Read our news story.
UN General Assembly: Dr Rosa Freedman (Global Development) spoke live to Al-Jazeera on how the United Nations is working.

Other topics:
Literature Festival

: Getreading reports on the Reading Literature Festival, organised by the University in collaboration with the Reading Year of Culture.

Infinity

: Professor emeritus John Cottingham spoke on BBC Radio 4's 'A history of the infinite' programme.

Event

: Prof Bob Rastall (Food & Bioprocessing Sciences) will deliver a lecture on food as medicine reports The Reading Chronicle.