Reading in the news - Fri 23 September
Release Date 23 September 2016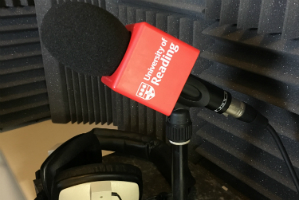 Here's Friday's summary of media coverage for the University of Reading.
UMG annual conference: Gov.uk covers news that Minister of State for Digital and Culture Matt Hancock MP spoke at the University Museums Annual Conference at the University of Reading.
Turbulence: Dr Paul Williams (Meteorology) spoke to Radio NZ about an increase in flight turbulence.
Languages: Prof Mark Pagel (Ecology & Evolutionary Biology) discusses the evolution of language at Hunt News.
Global warming: Dr Joanna Clark (Geography & Environmental Science) is quoted in a Science News story on a natural ally against global warming not being as strong as previously thought.
Other topics:
Record intake

: The Reading Chronicle reports news of a record intake of undergraduates at Reading. Read our news story.

Awareness project

: A project Reading is collaborating on to raise awareness about the benefits of going to university is mentioned at the Oxford Mail.

Construction projects

: Reading research on communication in construction projects is mentioned at Who's Who Legal.