Reading rises in The Times and Sunday Times league table
Release Date 27 September 2016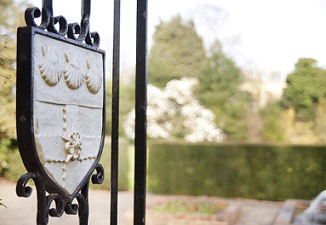 The University of Reading strengthened its national ranking in The Times and Sunday Times Good University Guide League Table 2017, rising one place to 31st place from last year.
Reading's position means that it has risen four places in the last four years and sits ahead of five Russell Group universities. The rankings measure 128 institutions from across the UK.
Highlights from the guide released on Sunday 25 September include:
The number of students achieving a First or 2:1 rose to 81% from 76% - ranked joint 22nd (up from 34th the previous year)
Eight of the University's subjects were ranked in the top 10 nationwide in their field, with Land & Property Management 2nd in the UK
Facilities spend per student leapt to £2,175 from £1,900 , far in excess of inflation – ranked 38th, a rise of 15 places from last year
Reading programmes in Land & Property Management ranked 2nd in the UK while Agriculture & Forestry ranked 3rd
Programmes in Food Science and Building ranked 4th, Education 8th, Art & Design 9th and Town Planning 10th
12 subjects are in the top 25% in their field. These include: Education, Building, Food Science, Art & Design, Land & Property Management, Animal Science, Agriculture & Forestry, Accounting & Finance, Subjects Allied to Medicine*, Business Studies, Archaeology and Creative Writing.
Sir David Bell, Vice-Chancellor of the University of Reading, said: "In a very competitive higher education sector, it is very encouraging to see Reading rise in the latest rankings.
"League tables are, of course, only one measure of success, but they cannot be ignored. Students have higher than ever expectations of universities, teaching and experience. We're working hard to meet these expectations, investing more than £200m into improving our campus and facilities over the next few years.
"Reading is a great place to live and study and our record undergraduate intake for the new academic year is a testament to this, showing that our programmes continue to be ranked among the best in the UK."
Reading's rise in The Times and Sunday Times Good University Guide follows on from recent Times Higher Education World University Rankings and QS World University Rankings which saw Reading maintain its place in the top 1% of institutions globally.
The University's also announced a record undergraduate intake last week, with a 7% increase on 2015's intake, bucking the trend of 1% growth in the sector.
The full rankings can be viewed at http://extras.thetimes.co.uk/web/2016/bespoke/university-guide/index.html.
*Includes BSc Clinical Language Studies and BSc Speech and Language Therapy