Reading in the news - Tues 27 September
Release Date 27 September 2016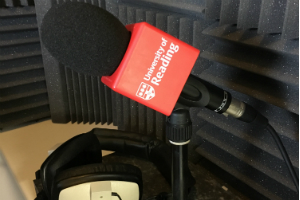 Here's Tuesday's summary of media coverage for the University of Reading.
Turbulence: TRT World spoke to Dr Paul Williams (Meteorology) about why flights are experiencing greater turbulence.
Global warming:
Dr

Chuks Okereke

(Geography & Environmental Science) co-authors an article at The Conversation discussing how global warming targets can be met.
Prof Richard Ellis (Crop Production) also discusses the disadvantages to global warming on BBC Radio 4.
US elections: Dr Mark Shanahan (Politics & International Relations) analyses last night's US election debates between Hilary Clinton and Donald Trump on BBC Berkshire.
Reading Literature Festival: Dr Rebecca Bullard (English Literature) spoke to BBC Berkshire about a children's literature competition as part of the Reading Literature Festival.

Other topics: