Reading in the news - Weds 28 September
Release Date 28 September 2016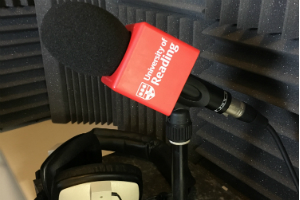 Here's Wednesday's summary of media coverage for the University of Reading.
Mental health: The Tab releases its 2016 Mental Health Rankings, placing Reading as the third strongest university in the UK in tackling mental health issues. The Times reports the story.
Violence: Prof Mark Pagel (Ecology & Evolutionary Biology) comments on a study into how violent instincts have developed through evolution. His comments appear in the Daily Mail.
Brexit: Prof Mark Casson (Economics) tells University Business why a pro-European Prime Minister could have flexibility in Brexit negotiations with the EU.
Monsoons: Dr Andy Turner (Meteorology) writes for Planet Earth on solving the mysteries of the monsoon.
Languages: Prof Suzanne Graham (Institute of Education) writes for Creative Multilingualism on bringing languages to life.
Dorset: Martin Andrews (Typography & Graphic Communication) will give a talk about her career's art work, reports Blackmore Vale Magazine.