Reading in the news - Thurs 29 September
Release Date 29 September 2016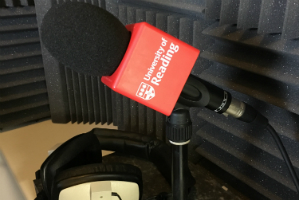 Here's Thursday's summary of media coverage for the University of Reading.
Overseas academics: BBC South Today looks at how the EU referendum has impacted overseas academic applicants at Reading. Dr Marina Della Giusta (Economics) provided comment on the issue. Coverage begins at 10:00.
Alzheimer's disease: TRT World spoke to Dr Mark Dallas (Pharmacology) about the research being conducted at Reading to examine Alzheimer's disease.
Violence: Prof Mark Pagel (Ecology & Evolutionary Biology) comments on a study into how violent instincts have developed through evolution. His comments appear in The Guardian. Also covered by Badische-Zeitung (in German), Worldnet Daily and further trade titles.
Women in Leadership: The Financial Times shares an edited version of the winning essay for the Women in Leadership scholarship, funded by Henley Business School (subscription required).
Independent panel: Prof Chris Newdick (School of Law) will sit on an independent panel assess the effectiveness of the Individual Patient Funding Request process. Reported at Wales Online.
Property: Research at Henley Business School confirms a link between customer satisfaction and property performance. Covered at Housing Management & Maintenance.