Reading in the news - Fri 30 September
Release Date 30 September 2016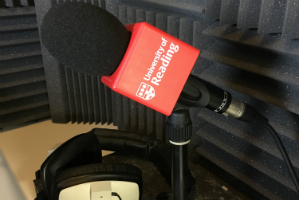 Here's Friday's summary of media coverage for the University of Reading.
Food health: Dr Gunter Kuhnle demonstrated his research on meat in a segment on BBC One TV show The Truth About Meat (13 mins) to tell the presenter how sausages can be made without using nitrates/nitrites, which it is believed may have harmful effects.
Weather forecasting: Two of our scientists Prof John Methven and Prof Suzanne Gray appeared on the 10 O'clock News on BBC One (22 mins 12 secs) on board the NERC Arctic research aircraft.
Prof John Methven was also quoted in a BBC article on the influence of the jet stream on UK weather.
Infinite wisdom: John Cottingham, Professor Emeritus at Reading, appeared on BBC Radio 4's show A History of the Infinite (4 mins 30 secs).
Rosetta comet crash: Prof Chris Scott appeared on Sky News at around 12.30pm, as well as on BBC Radio Berkshire on Friday morning (1 hour 42 mins) to discuss the Rosetta philae being crashed into the Rosetta comet, having travelled too far from the sun for its solar panels to function any longer.
Teaching entrepreneurship: Henley Business School Dean Jon Foster-Pedley gave his views in a Financial Mail article on business schools and how entrepreneurial skills are not taught early enough in Africa.