Global recognition in higher education, what's on at Easter, and more turbulence! Reading in the News - 7th April
07 April 2017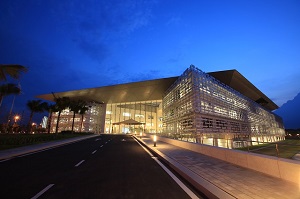 150% increase in turbulence due to climate change: Further global coverage of Dr Paul Williams' (Met) research about the impact of climate change on flight turbulence in a range of titles including Mirror, Express, Yahoo, and Quartz. The story has also been shared more than 55,000 times on Chinese social media channels Weibo and WeChat. Read our news story here.
Times Higher awards: The University of Reading has been shortlisted for a Times Higher Education Leadership and Management Award, for the category of THE DataPoints Merit Award recognising "a UK university with a demonstrably broad base of global recognition."
Little Ice Age: IFL Science has a further report on a paper on the 'Little Ice Age' which suggests that the temperature shift during the period between the 16th and 19th century may not have been as extreme as thought, and that similar solar conditions expected in the coming years would not offset global warming. Our news story is available here.
Health & Life Sciences building: GetReading report on news that Reading and Wokingham Borough Council have given planning permission for the proposed UoR Health & Life Sciences building. Read our news story here.
Carbon reduction: The University of Reading's 35% carbon emissions reduction achievement was covered by the Environmentalist Online (£). Read the full story here.
MERL over Easter: GetReading have put together a list of family things to do over Easter, including visiting the MERL.