Using data to determine the future of football club managers - Reading in the news Mon 10 Apr
10 April 2017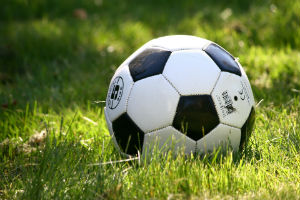 Football managers' performance: A study by Prof Adrian Bell, Prof Chris Brooks and Dr Tom Markham (Henley Business School) could provide football clubs with the data they need to decide a manager's future, reports The Telegraph.
150% increase in turbulence due to climate change: Further global coverage of Dr Paul Williams' (Met) research about the impact of climate change on flight turbulence in a range of titles including Wired, New Scientist, South China Morning Post, MSN and Tech Times. Read our news story here.
Tribute to Ben Pedley: The family of UoR student, Ben Pedley, pay tribute to him, following his tragic death a few weeks ago. ITV Meridian features the tribute.
Acrylamide in crisps: The UK snacks manufacturers' organisation has hit back over claims the industry was unaware of the potential risks of acrylamide, or was unwilling to take measures to reduce the levels of the cancer-causing chemical. This article in Foodmanufacture.co.uk cites a report by UoR in 2013, which showed a 'significant downward trend in acrylamide levels."
Improving survival rates for farmland birds: UoR scientists were involved in a study which has found that planting wild flowers at the edges of arable fields could significantly improve the habitat for farmland birds and contribute to their survival. Phys.org covers the news.
New social class in South Africa: This article by Jon Foster-Pedley (Henley Business School SA) looks at the rise of a new social class in South Africa, and how it is affecting the region's economy. True Viral News features the article.
Other coverage:
The I features a story on talent agency boss Jonathan Shalit, who is also an honorary professor at Henley Business School.
A UoR study is referenced in this regional economic report for US-based Chief Executive on shipping goods between Asia and the East Coast via the Northwest Passage.
Lebene Soga (Henley Business School) was on the panel for the Sandoz HACk - a competition that asked young people to submit ideas for better health using mobile technology. Public Now reports.