Why are right wing parties gaining support in Europe? - Reading in the news Fri 21 Apr
21 April 2017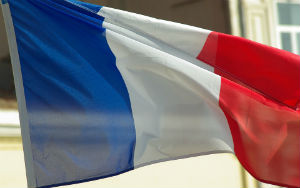 Here is today's round-up of media coverage featuring the University of Reading.
Volcanic ash: BBC Radio 4 (14 mins 19 secs) Inside Science programme visited the University to find out how volcanic ash in the air is monitored from Dr Keri Nicoll and Dr Martin Airey (Meteorology), who build measuring equipment attached to balloons.
Far right party support: An article for the Huffington Post politics blog by Daphne Halikiopoulou (Politics and International Relations) explores why right wing parties are gaining increased support in Europe.
Soil security: Professor Chris Collins (Environmental Science) wrote a blog on the SIRN (Sustainable Intensification Research Network) website on how soil security is crucial to allowing the world to meet environmental targets around climate change.
NERC greenhouse gas funding: Reading was one of a number of institutions given a share of £8.6m funding to support research on removing greenhouse gases from the atmosphere. Coverage of the funding was widely reported, with Reading mentioned in articles on 4-Traders and WiredGov. Read our news story here.
Other coverage:
Author and photographer Regula Ysewijn writes on her food blog what she has learnt from the University of Reading's History of Royal Food and Feasting MOOC, including some historic dishes.
Drinking whey protein supplements could reduce the risk of heart disease and stroke, according to Reading research (Food and Nutritional Sciences) reported by Knowridge.com. Read our story here.