Reading in the top 30 UK universities, according to latest league table
26 April 2017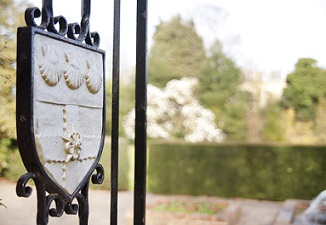 The University of Reading is once again ranked in the Top 30 UK universities, according to the latest national university league table published today.
Reading is ranked joint 27th in the UK by the Complete University Guide 2018, the same position as last year. The University has maintained steady progress in recent years, rising a total of 10 places (from 37th in the 2015 ranking) in just three years.
The University is number one in the country for the study of Land & Property Management for the third consecutive year. A total of eight subjects are in the Top Ten, including: Building (4th), Aural & Oral Sciences (5th), Food Science (5th), Agriculture & Forestry (6th), Art & Design (7th), Education (10th) and Town & Country Planning and Landscape Design (10th). Reading has 34 different subject areas ranked in total.
In addition, Reading is ranked as the 6th best university in the South East, and 3rd in the region for Good Honours and Degree Completion.
Sir David Bell, Vice-Chancellor of the University of Reading, said: "Reading is now firmly in the top 30 universities in the UK. Our steady rise over the last few years is testament to the hard work of our staff and students.
"It is also encouraging to see that we have scored highly for Research Intensity and Quality, Student-Staff Ratio, Good Honours and Degree Completion.
"League table results are a good indicator of a university's overall performance but they are prone to fluctuation year-on-year. We've maintained our position this year but I think it is more important to look at our performance over a longer period. We have risen 10 places in three years, which is no mean feat. Of course, if we are to continue this success we cannot rest on our laurels."
The Complete University Guide is based on ten measures: Student Satisfaction, Research Quality, Research Intensity, Entry Standards, Student: Staff Ratio; Spending on Academic Services; Spending on Student Facilities; Good Honours Degrees; Graduate Prospects and Completion. It includes 129 institutions (127 last year).
The 70 subject tables are based on five measures (Student Satisfaction, Research Quality, Research Intensity, Entry Standards and Graduate Prospects) and include 143 universities, university colleges and specialist higher education institutions (137 last year).
Dr Bernard Kingston, Chairman of TheCompleteUniversityGuide.co.uk, said: "It is ten years since TheCompleteUniversityGuide.co.uk launched its online university league tables, and they have proved their accuracy, independence and robustness over the decade.
"This year there is a considerable degree of stability at the upper end of the league table, as in the past. This stability, while it may not attract the headlines, demonstrates that the rankings fulfil our principal objective - to provide credible and freely accessible information for individuals seeking a university place."
Earlier this year, Reading was ranked 18th in the UK in the Times Higher Education Student Experience Survey 2017. The University is currently ranked 175th in the world, according to the QS World University Rankings 2016 *.
* This article has been amended to clarify that University of Reading's top 200 ranking in the QS World University Rankings did not mean it was in the "top 1%" globally. This follows the Advertising Standards Authority ruling that Reading, as other universities worldwide have stated, could not use the claim as neither ranking assesses every single higher education institution internationally.
For further details, please read a statement available here.