Scaramucci, Tech overload, and hugs vs handshakes: Reading in the News - 1st August
01 August 2017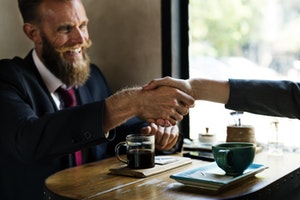 White House Comms: Comments by Dr Mark Shanahan (Politics) on Anthony Scaramucci, the US White House's former Director of Communications, were published on the Huffington Post and reposted on Yahoo News. The blog, written prior to Scaramucci's sacking last night, predicts that his term was always likely to be very short
Reading International: Two stories featuring work from the Reading International art project appeared in the Art Newspaper and Dezeen. The works mentioned include the ArtAngel installation in Reading Prison, and the Britlins design exhibition recently held in Reading town centre (read our news story here).
Cyber security: A University Business article on a new service to protect against cyber attacks notes that the University of Reading is among HE institutions using the package.
Student accommodation: A Huffington Post article looking at the rising cost of student rent prices mentions a news report from 2015 on the temporary use of hotel accommodation at the start of the university term at Reading.
Tech improving productivity?: A new study from Henley Business School on attitudes towards new technology improving productivity is reported in Small Business. Dr Rodrigo Perez-Vega (HBS) is quoted about how workers feel that they are suffering from "technology overload".
Climate change: Prof Bill Collins' comments in the Guardian regarding new research undermining the likelihood of 'mild climate change' are used in an article in Truth Out.
MBA rankings: In an article for Business Because on the role of rankings for Business schools includes comments by Dr Elena Beleska-Spasova (HBS).
And finally…
Dr David Pendleton (HBS) spoke to BBC Bristol (1hr 40 mins in) about the increasing use of hugging instead of handshakes in the workplace.