Microchip implants, Mental Health in schools, and Clinical Trials: Reading in the News - 2nd August
02 August 2017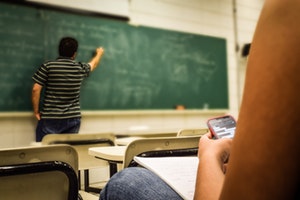 Microchip implants: BBC Capital have written a feature on microchip implants, and includes case studies by Visiting Professor Kevin Warwick and former Professor Mark Gasson.
Pre-industrial temperatures: Research conducted by Dr Ed Hawkins (Met) examining what a 'pre-industrial' baseline is and the impact that this has on the Paris Climate Agreement, in Vice Motherboard.
Mental Health in schools: Professors Shirley Reynolds and Cathy Cresswell (Psychology) have contributed to the Mental Elf podcast – as part of a special series focused on the Mental Health in Schools conference taking place in September on campus.
Scaramucci: Following Dr Mark Shanahan's (Politics) blog in the Huffington Post, he spoke to BBC Berkshire (1hr 48 in) about the sacking of White House Director of Communication Anthony 'Mooch' Scaramucci after just over a week.
School of Architecture: A Building Construction Design article reports on the School of Architecture's first 'birthday'. Also in Architects Data File.
TVCTU: An article on volunteers for clinical trials being higher than ever in Berkshire, and highlights the role of the Thames Valley Clinical Trials Unit (TVCTU) in partnership with local NHS trusts, in GetReading.
Student award: Maria Rabbani was awarded an international award at an international Eid celebration held in Aston last weekend. The award for academic excellence was broadcast on Sky and is available at MTA.tv (35 mins in), and was awarded to Maria after completing an MSc in Environmental Archaeology at Reading in the top of her class.
Pensions: A letter has been published in the Financial Times by Emeritus Professor RJ Barry Jones following a report about the USS Pensions fund on Friday 28th July.