Arctic shipping, diversity in Roman Britain, and climate impact: Reading in the News - 4 August
04 August 2017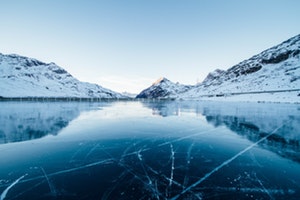 Arctic shipping lanes: Meteorology academics were commissioned by the Government Office for Science and have written a report on arctic shipping routes. Dr Nathanael Melia (Met) has written a blog alongside the report, and you can read about Dr Melia's research here.
Diversity in Roman Britain: Cambridge Classics Professor Mary Beard writes in the Times Literary Supplement about a recent 'Twitter storm' following the depiction of a Roman family on BBC schools video. Prof Beard refers to a blog written by Dr Matthew Nicholls (Classics) which engages with the debate.
Climate-change impact: Further coverage of a study co-authored by Prof Bill Collins (Met) warns that climate change may contribute to up to 60,000 extra deaths each year. Jack FM spoke to Prof Collins, whose study looked at the likely impact of rising global warming on air pollution. Read our news story here.