Are eggs as bad as cigarettes? -
Reading in the news Mon 7 aug
07 August 2017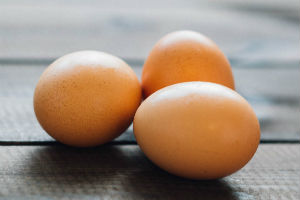 Here is today's round-up of media coverage featuring the University of Reading.
Eggs as bad as smoking?: Dr Gunter Kuhnle (Food and Nutritional Sciences) is quoted in a story in The Times, discussing whether the claim in a new vegan film that eating an egg a day is as bad as smoking five cigarettes a day in terms of life expectancy.
Solar stormwatchers wanted: The imminent return of citizen science project Solar Stormwatch was discussed on BBC Radio Berkshire (2 hrs 7 mins 45 secs) by Professor Chris Scott (Meteorology). The scheme invites members of the public to study footage of solar eruptions recorded by spacecraft.
Diversity in Roman Britain: The recent Twitter debate sparked by a BBC cartoon featuring a racially diverse Roman family rumbles on. The University of Cambridge's Classics website has published a statement which refers to a post written for the University's Connecting Research blog by Reading's Dr Matthew Nicholls (Classics) which sought to clarify the issue. Dr Hella Eckardt's Archaeology research on Roman Britain is also referenced by Cambridge. Read Dr Nicholl's blog post here.
Nutrition research 'crisis': Food Manufacture quotes Professor Christine Williams in a report on a new research partnership, set up in response to a review suggesting more food industry involvement is needed in nutrition research.
Other coverage