The risks of becoming a cyborg - Reading in the news Tue 8 Aug
08 August 2017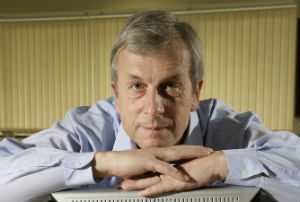 Here is today's round-up of media coverage of the University of Reading.
Technology implants: Channel Five News ran a TV news piece on a Hampshire man who has implanted himself with technology to allow him to open doors and start his car etc without keys. An interview clip with Professor Kevin Warwick, Emeritus Professor (Cybernetics) at the University of Reading, outlining the security risks involved is used.
Professor Warwick is also mentioned in a story on nanalyze.com as being the first person to have had microchip implants, after a company offered these to employees. Watch our video here of Professor Warwick explaining how this technology, which he pioneered, can be used for other purposes.
Diverse Rome: Dr Matthew Nicholl's (Classics) blog outlining the evidence for why there could have been black Roman soldiers in Britain is referenced in a story on American news site NPR.org on the social media debate surrounding a BBC cartoon depicting a racially diverse family. KNPR Nevada Public Radio also runs a story mentioning academic responses to the debate, including Dr Nicholls'. Dr Hella Eckardt's 'Romans Revealed' Archaeology research has also been cited by some of those discussing the issue, and is featured in the Reading blog. Read Dr Nicholls' blog post here.
Cocoa facts: The latest QI podcast (Episode 176 – 12 mins) mentions the role the International Cocoa Quarantine Centre, hosted at the University of Reading, plays in the movement of cocoa around the world.
Other coverage
Loop Pacific runs an article on sea level rise in the Solomon Islands, interviewing David Hiba, director of the Solomon Islands Meteorological Services, who is currently studying at the University of Reading.