Why sugar warnings could make us more unhealthy - Reading in the news Wed 9 Aug
09 August 2017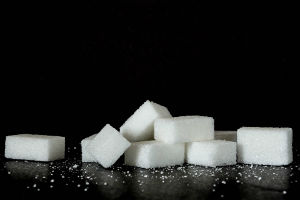 Here is today's round-up of media coverage featuring the University of Reading.
NSS results: Vice-Chancellor Sir David Bell is quoted in his role as chairman of Hefce's student information advisory group in a number of stories, including in TES and Evening Express, about the results of the National Student Survey. The University of Reading has today published its results. Read our news story
Sugar regulations: Visiting Professor Julian Cooper (Food and Nutritional Sciences) explained to BBC Berkshire (1 hr 20 mins) the use, and confusion, of nutritional information on food packaging, after a recommendation to use a traffic light system was ignored by the breakfast cereal companies.
Roman migration: BBC Radio Berkshire (1 hr 39 mins 43 secs) interviewed Professor Mike Fulford (Archaeology) about how racially diverse Roman Britain was, following a social media row over the subject. Read more about research on this subject done at the University of Reading in this blog post published by Dr Matthew Nicholls (Classics) on the University's Connecting Research blog.
Other coverage