A-Level results, Arctic sea ice melting and hedgehog houses – Reading in the news 17 August
17 August 2017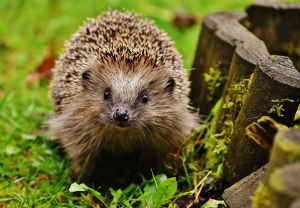 A-Level results: Vice-Chancellor Sir David Bell spoke to Radio 4's Today (2 hours 50 mins) programme, Sky News (audio also used on LBC Radio) and BBC Radio Berkshire (2 hours 7 mins) on the day that students receive their A-Level results. Topics discussed include the fall in the number of students applying to universities, A-Level reform and vice-chancellor salaries. James Ackroyd, Director of Recruitment and Admissions, was also featured on Heart Berkshire, offering advice to students going through Clearing.
Arctic sea ice melting: Professor Ed Hawkins (Met) explains the impact of Arctic sea ice melting and the potential this could have for new shipping routes opening up over the North Pole to BBC News 24. The story was repeated throughout the day yesterday and was featured on regional BBC stations around the nation. This is following research undertaken by academics in our Department of Meteorology, commissioned by the Government Office for Science. Read our news story here.
Shanghai World Ranking: Times Higher Education features an article on the latest league table - Reading moved up from 301-400 in 2016 to 201-300 this year.
Future forecasts: Researchers from the Royal Meteorological Society and the University of Reading have asked people to submit ideas about how they would like weather forecasts to look in the years to come, reports The Guardian.
Prosecco good for your health: Marie Claire and Vogue Australia report on the study from the University of Reading which found that drinking one to three glasses of prosecco a week could be good for your memory.
Hedgehog houses: The University of Reading is partnering with Hedgehog Street to launch the first ever national Hedgehog Housing Census. Results from the online survey will be analysed by scientists at the University and it is hoped will help determine the best type of hedgehog house to support conservation of the animals. The University's role in the partnership is mentioned on BBC Radio Berkshire (2 hours), BBC Three Counties Radio, BBC Radio Devon and various regional radio stations around the country. The story is also picked up by Countryfile Online, the Liverpool Echo and various regional outlets.
How human is too human in the world of robotics?: In order to deal with an ever-aging population, experts in Japan are designing carebots to assist elderly people. In this article on The Register, the issue of how human these robots should look is discussed, and the psychology between how the robots look and how people respond to them as a result. Prof Richard Mitchell (Computer Science) explains that while it is now easy to make a robot look like a human, there is still a way to go on making them move and act like humans.
Rain enhancement: The UAE Research Program for Rain Enhancement Science visited the University as part of a series of meetings with leading UK researchers working on climatology and meteorology, writes the Kahleej Times and The Gulf Today. Earlier this year, Reading was awarded funding by the programme to investigate how electric shocks could increase rainfall in the Middle East. Read our story on this here.
Polly Vacher building: Former student of Reading and the first woman to fly solo over the polar regions, Polly Vacher, has had the former Systems Engineering building on the University's Whiteknights campus named after her. The news was featured on BBC Radio Berkshire (1 hour 4 mins) news bulletins yesterday.
Sugar consumption and obesity: Dr Gunter Kuhnle (Food) speaks to That's Thames Valley TV on his study into new ways of measuring people's intake, which has found that people are eating more sugar than they think they are.
Cassini mission to Saturn: Prof Chris Scott talks to BBC Radio Berkshire (1 hour 23 mins) about the final phase of the Cassini probe mission to Saturn, what it has found and how it will dispose of itself within Saturn's atmosphere.
Other coverage: