Tropical storms could get worse, say climate scientists - Reading in the news Thu 31 Aug
31 August 2017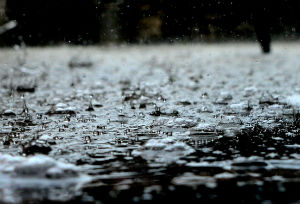 Here is today's round-up of media coverage featurign the University of Reading.
Worldwide flooding: Marie Aronsson-Storrier (School of Law) was interviewed live on Sky News on the ongoing flooding emergencies in Texas and South Asia. She spoke of the risk of disease and the priorities for the authorities working to address the situation.
Dr Pete Inness (Meteorology) explained on BBC Radio Berkshire (2 hrs 7 mins 18 secs) how and why hurricanes and monsoons occur in certain parts of the world, and whether climate change means the world will be worse affected in future.
Professor Nigel Arnell (Meteorology) also appeared on BBC World News following his interview on the Victoria Derbyshire programme on BBC Two on Wednesday morning.
Hurricane Harvey: Professor Richard Allan (Meteorology) is quoted in articles worldwide on why Hurricane Harvey has caused so much flooding in Texas, and whether climate change will make things worse in future. His quote appears in press in the US, Europe, the Middle East and Asia, including in dotemirates.com, ecns.cn, Borneo Post, Breitbart, France24 and Yahoo.
NFT awards: Dr Matthew Nicholls (Classics) and Professor Elizabeth McCrum, Dean for Teaching and Learning, have today been awarded National Teaching Fellowships reports Times Higher Education. Read our news story here.
Ladybird exhibition: ITV Meridian visited The MERL to speak to Collections Officer Clare Plascow about the new original artwork from Ladybird Books from the 1950s-70s going on display tonight at the museum. ITV Meridian also featured the story on its Facebook page. Read our news story about the exhibition.
UN reform: News Deeply reports on a UN proposal for member states to step up efforts to combat sexual exploitation and abuse. Professor Rosa Freedman (School of Law) is quoted.
Remembering Princess Diana: Professor Kate Williams (History) is quoted by several media sources on the reaction of the royal family to the death of Princess Diana in 1997. KRTV and ABC-7.
Other coverage