Things you didn't know about sugar - Reading in the news Mon 4 Dec
04 December 2017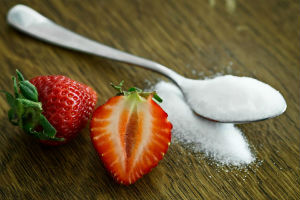 Here is today's media report.
British Museum partnership: Financial Times, BBC Online, BBC South Today, BBC Radio Berkshire and ThePlanner.co.uk report the University's announcement that a British Museum storage facility will be built to store items like historic artefacts. Read our news story.
Sugar and health: A feature by Men's Health provides some little-known facts on sugar, including that many of us don't realise how much we're eating, according to Reading research (Food and Nutritional Sciences). Read our news story
Backing British farming: The University of Reading's pledge to support the NFU's Back British Farming campaign, which led to a celebration last Thursday featuring a red tractor on campus, was reported on BBC Radio Berkshire (39 mins 50 secs). Agriculture student was interviewed about how he got the motion to support the campaign voted through by the students' union.
Benefits of dairy: The Irish Sun ran a story on Reading research (Food and Nutritional Sciences) that shows dairy products can help reduce the risk of heart problems. A long list of global news sites followed this coverage with stories of their own, including GoodHousekeeping.co.uk, MSN Health, Austrian website Wienerin, Italian site Diari del Web and Asian Age in India. Read our news story
Winter weather: A Discover Magazine blog quotes Reading's Professor Ted Shepherd (Meteorology) on the factors that can affect how cold our winters get, now and in the future.
Other coverage