Exploring the 1930s Radio Times archives - Reading in the news Wed 6 Dec
06 December 2017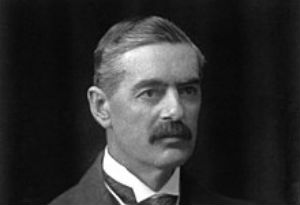 Here is today's media report.
Radio Times history: Dr Amanda Wrigley (FTT) spoke to the BBC Radio 4 (47 mins 30 secs) PM programme about the BBC creating an online archive of Radio Times and making the 1930s editions available for the first time. She explained her research and offered commentary on archived broadcast clips such as King Edward VIII announcing his abdication in 1936 and Prime Minister Neville Chamberlain's revealing in 1939 that Britain was at war with Germany. The BBC has also issued a press release featuring a quote from Dr Wrigley (attached).
Morrisons data leak: Ardi Kolah (Henley Business School) was quoted by the Financial Times on the possibility of Morrisons having to pay compensation to staff after payroll information was leaked online.
Sporting violence: A Yahoo Sports feature references an article in the Guardian from a year ago that quotes Mark Pagal (Biological Sciences) on evidence that shows humans have evolved to solve conflict through violence. The feature examines whether we are drawn to things we are repulsed by, after a particularly violent American Football game in the NFL.
Other coverage