Scientists have their say on Trump's climate policy - Reading in the News Weds 1 Feb
01 February 2017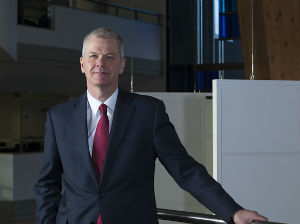 Here is today's round-up of media coverage featuring the University of Reading.
Solar storms: Reading research on changes predicted in solar activity that could rob Britain of the Northern Lights for as many as 60 years was covered by Sky News, Mail Online, Metro and the Sun. Dr Mathew Owens (Meteorology) also gave an interview to BBC Radio Berkshire (2 hrs 14 mins 21 secs) on the implications for the Earth. The research was widely covered, including by Yahoo News, Scottish Herald, Irish Examiner and the Scotsman, among others.
Read our story here, and watch a video of Dr Owens explaining the findings.
Higher Education reform: University of Reading Vice Chancellor Sir David Bell's recommendations that three higher education agencies should be merged appeared in Times Higher Education. Read the Universities UK report here.
Trump's climate policy: Coverage of a letter sent by UK climate scientists – including seven from Reading – to PM Theresa May in US politics blog The Hill. Read our news story.
Artist celebrated: Former academic at the University of Reading, artist Ray Atkins, was a guest on BBC Radio Berkshire (2 hrs 6 mins 29 secs) to talk about his new exhibition in Reading Museum.